IT'S FRIDAY!!
Hallelujah!! I'm so happy. We are TIRED. Getting up for school this morning was not easy. Lost our ballgame last night, but it was okay. It was a very close game and made for an exciting ending. Just wish the points would've made it up on the board to get the win, but that's okay. This morning I went to my Mom's prayer group at school. I'm always amazed that they Lord will share things with me and then reinforce them again by a speaker or sermon or something. Same thing happened to me this morning. As I spent some time with the Lord this morning I was just feeling quite overwhelmed. There is so much pain in this world. It seems like more and more people I know are struggling with major illnesses or a death in the family. Then you take time to think about 9/11. I can't believe it's been 10 years. All of that to say, life can be overwhelming. Here is a scripture that I was reminded of this morning.

Ps. 91:14-15 The Lord says, "I will save the one who loves me. I will keep him safe, because he trusts in me. He will call out to me, and I will answer him. I will be with him in times of trouble. I will rescue him and honor him."

He hasn't forgotten us. He is with us every moment. When the roar of the waves in your ears threatens to drown out the sound of His voice, let Him pull you into His arms and tell you how much He loves you. Remember the song we recorded years ago "God is With Us"? I LOVE this song. We pulled it back out and put it on our newest CD. Take a listen and let it minister to you today.

After our prayer group, I got to go to Leigh's house for an awesome brunch. My parents had never been to Dana and Leigh's house, so I had asked if we could drop by sometime this week. Well, she went way overboard, but made the Baked Oatmeal and her Sausage Casserole from our cookbook. YUM!! Here's Dana, Leigh, my Mom and Dad.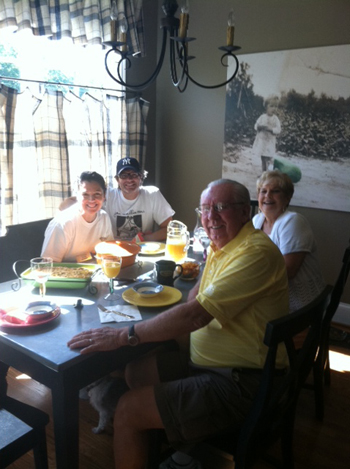 So sweet of her. Thanks Leigh!

We are so excited because we are in the "Country Weekly" this edition. Make sure that you stop by the grocery store and pick up a copy. It was really fun because our kids got to be in the article. Here is a picture of the cover and the article, so that you can find it.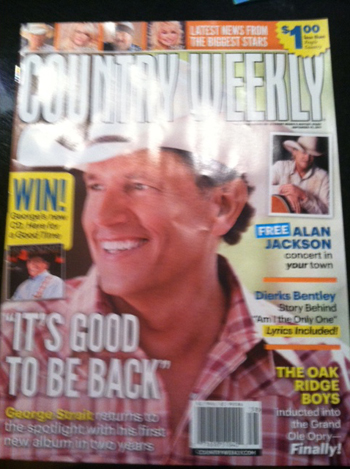 Now here is some pics that I took that are behind the scenes that didn't make it into the cover.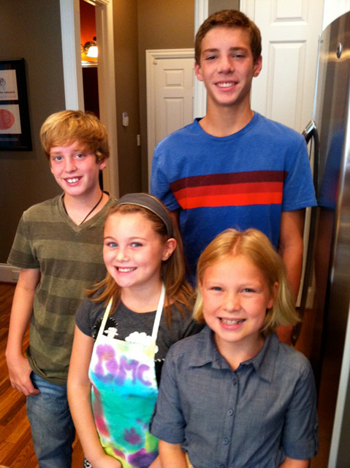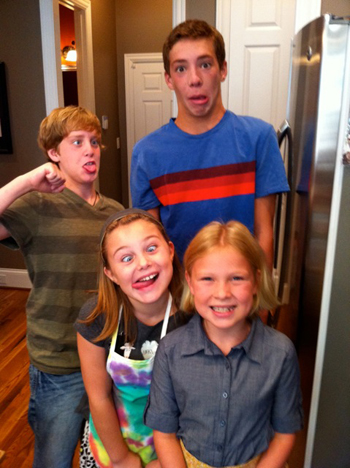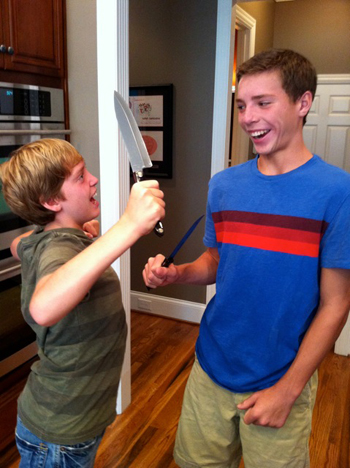 They had sooo much fun. Thought they were so cool to get to be in a magazine. That's all for today. I pray you have a great weekend. And as you remember those who lost so much in the sad day of September 11th, remember to thank God that he is still with us every second of every day.

Love,

Denise